2022 was all about digitalization as the biggest business trend in Singapore. Post-pandemic business activities have accelerated the adoption of digital solutions and the continued investment in digital infrastructure and expansion will see more industries adopting smart technologies for long-term success.
The current business landscape in Singapore shows that technology integration presents opportunities for growth in industries like healthcare and logistics and manufacturing. Small and medium-sized enterprises (SME) will need more support to grow their businesses and adopt digital solutions that will enable them to increase productivity and manage their back offices better.
Businesses will continue to ride the digital transformation wave that will dominate the Singaporean economy. What other future trends in Singapore should businesses anticipate, and how will these help support the growth of various industries? We look at the sustained digitalization growth in the country and other opportunities for local sectors.
Digitalization and Advancing Technology Integration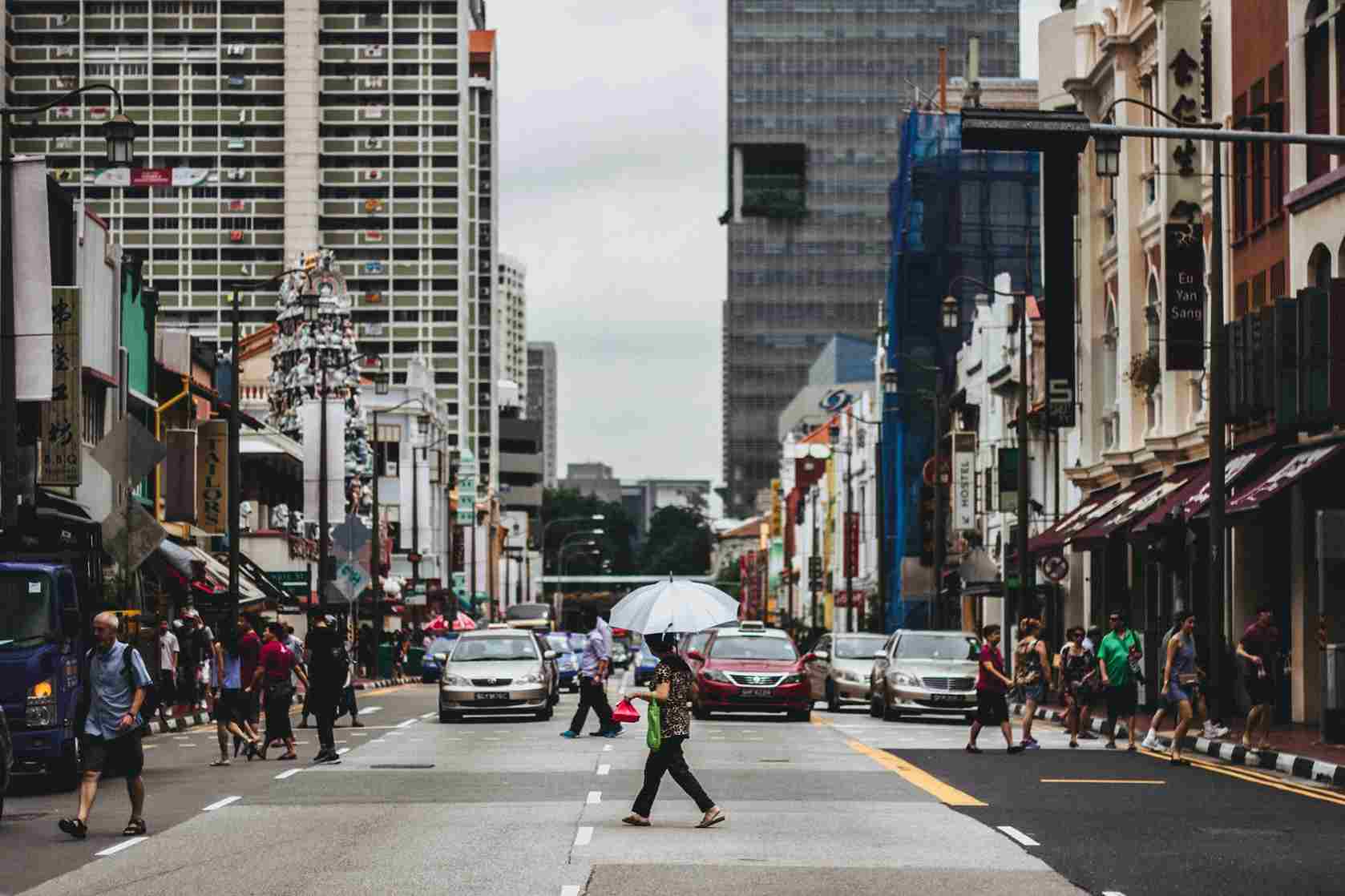 With in-person activities increasing in Singapore, businesses that have invested in their digital customer experience will have to integrate it with their offline services. Blending online and in-person services will allow consumers to have a seamless experience when transacting with a business, and companies will benefit from streamlining their operations for both physical and digital spaces.
Both public and private sectors are banking on future trends in Singapore such as robotics, artificial intelligence (AI), and cybersecurity for the country's digital expansion. Developing an advanced digital solutions scheme will allow institutions and businesses to work around issues like staff shortages and supply chain issues. As the country gears up for an innovative future, ensuring that these advanced digital growth programs include and support SMEs will help level up the entire business landscape in Singapore.
One sector seeing stronger support for digitalization is eldercare.
The aging population in Singapore is driving the growth of the community care sector, and eldercare and eldertech initiatives which include the government's Community Care Digital Transformation Plan will upscale eldercare services through technology and specialized training. Introducing smart living technologies, health and remote care, and wellness applications are expected to see an increase in activity going into 2023.
Sustainability as a Top Priority
One of the key business trends in Singapore is the focus on sustainability, with the country emphasizing the importance of green solutions to minimize the environmental impact of business activities. The government has introduced various initiatives to take steps towards becoming a green economy and achieving the goal of net-zero emissions by 2050. Project Greenprint aims to connect green technology providers to create a trusted environmental, social, and governance (ESG) system and enable green finance.
Some important sustainability and ESG initiatives that will come into focus include investing in Green Singapore Government Securities (SGS) bonds which will enable the government to develop green infrastructure. Through Project Greenprint, businesses can also monitor their commitments and measure their ESG impact while mobilizing their capital for sustainable projects.
As companies continue to capitalize on the positive business outlook for Singapore going into 2023, it is crucial for various industries to look at how to achieve sustained growth to help the country keep its status as the most competitive business hub in Southeast Asia.